Black Friday
until 29 November 15%
off

- for bookings of at least 3 days
- valid every day from
monday to sunday

offer not combinable with other promotions in progress
- for overnight stays until March 31, 2022.
book now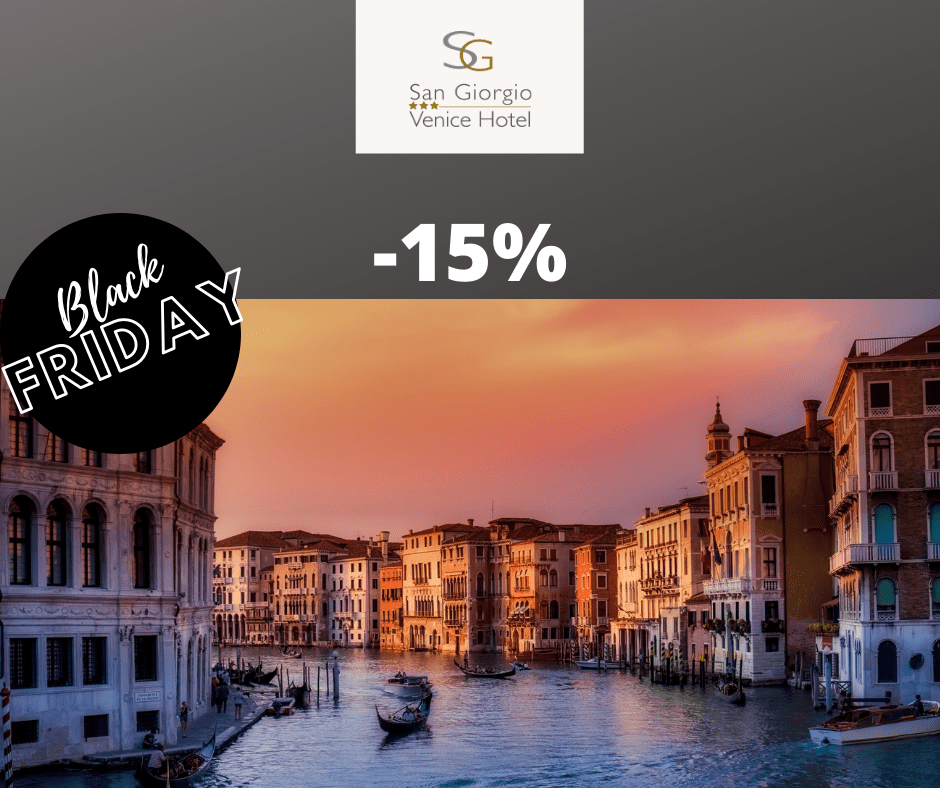 A Hotel in Venice only few Steps from St. Mark's Square
Set up in a historical building in the centre of Venice, few steps away from the famous St. Mark's Square, but situated in a quiet alley, Hotel San Giorgio offers you a unique stay experience. This ancient Venetian building of the 15th century belonged to the noble Pesaro family who lived here, in the heart of the city.
It is situated in a quiet side alley off the main street Calle della Mandola, which connects the Accademia Art Galleries to the Rialto Bridge, in a nice place in the city centre, perfect starting point for your walks through the alleyways during the daytime and for a relaxing rest at night.
Thanks to its awesome position, this area was chosen by the famous Catalan artist Mariano Fortuny who spent here his last years of life creating his splendid fabrics. Nowadays the wing of the palace where he used to live, which is on the right side of Hotel San Giorgio, houses his museum. The main entrance is from Campo San Beneto.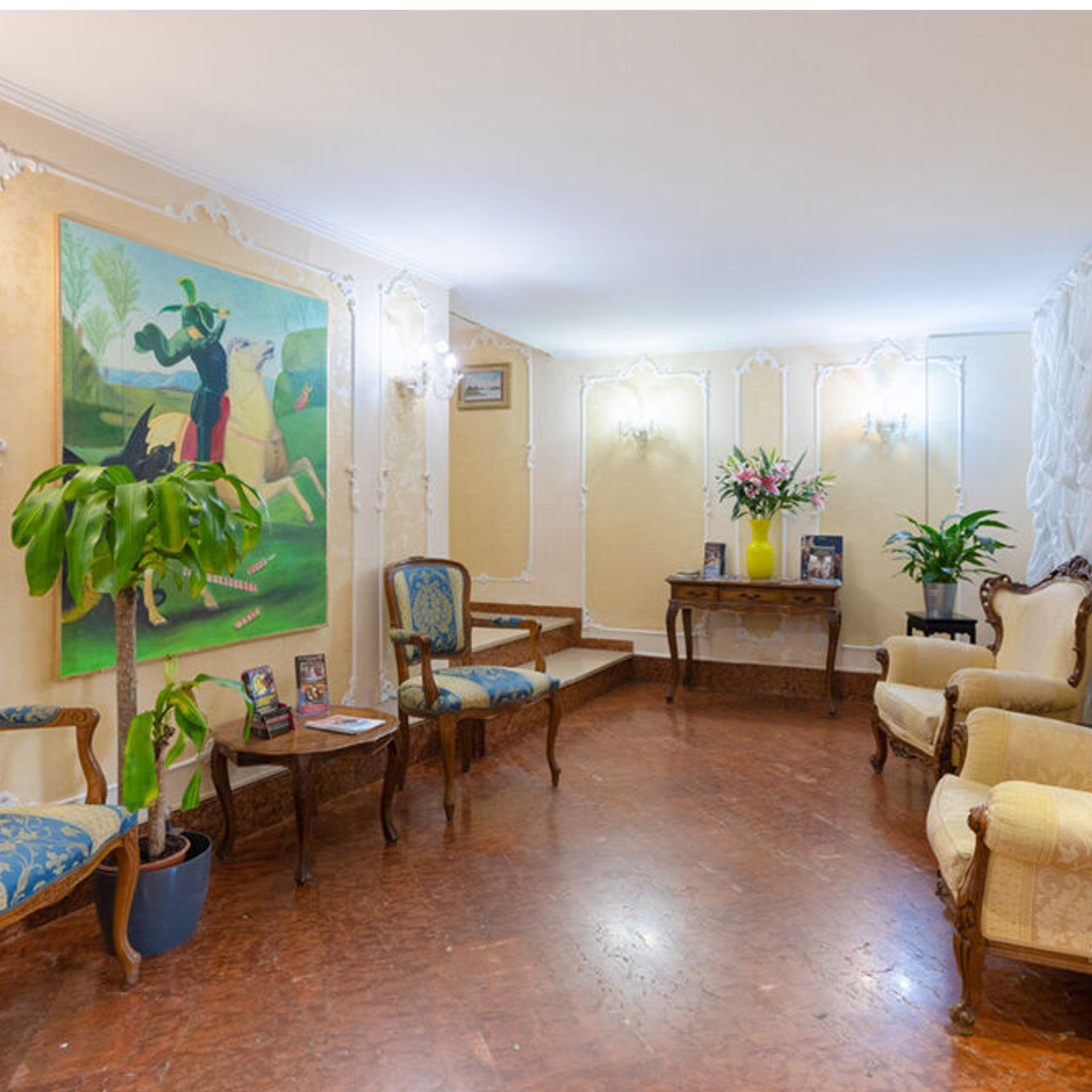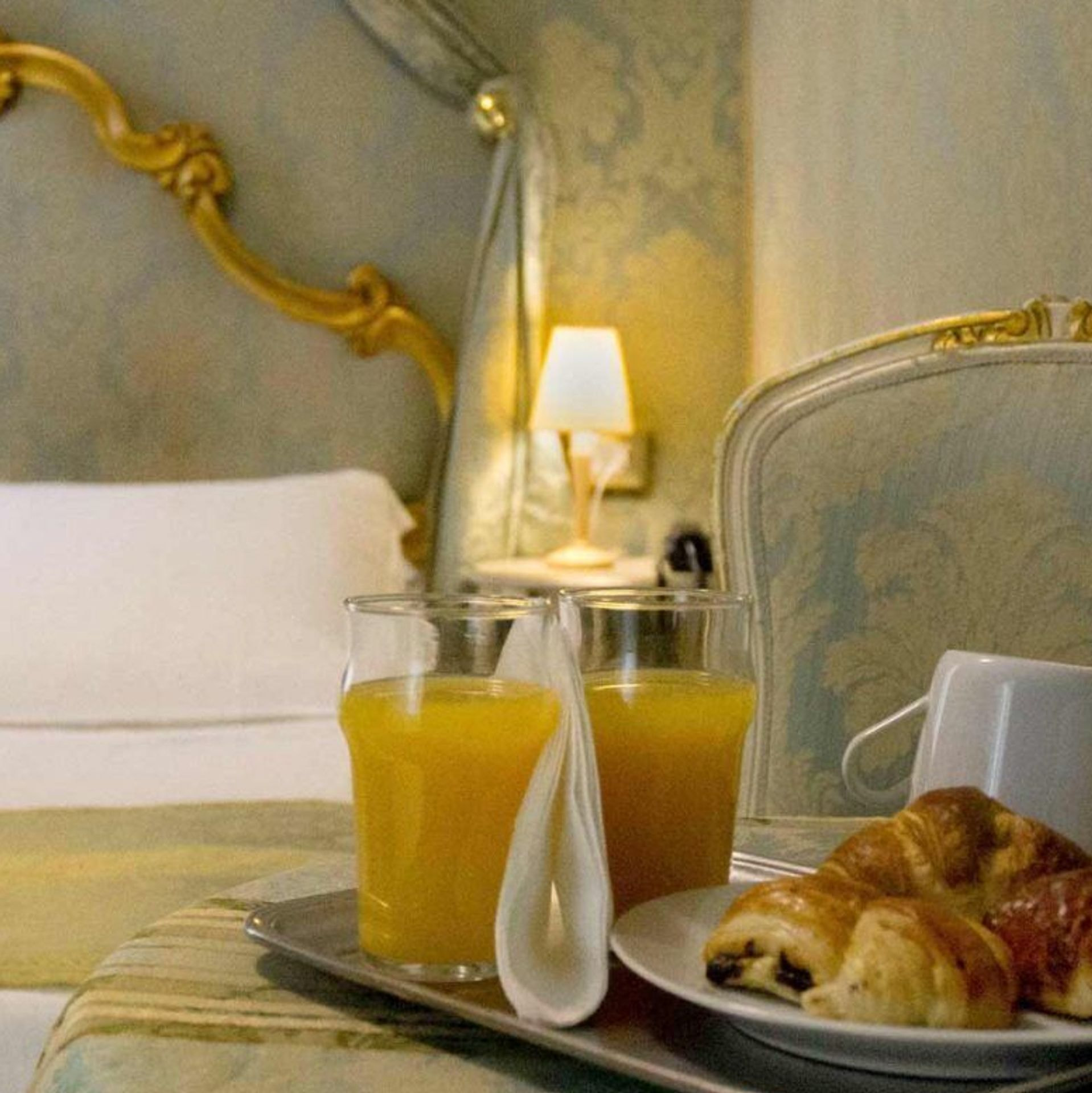 A Hotel in Venice in Venetian Style
Hotel San Giorgio is perfect if you are looking for a quiet accommodation in the city centre with exclusive services and comforts and the chance to bring your pets.
Our hotel has nice and comfortable rooms in Venetian style of the 18th century, with typical blue, green or red and golden tapestries on the walls, sparkling Murano glass chandeliers and hand painted furniture. All rooms are equipped with private bathroom with shower, hairdryer, free toiletries, TV and safe.
You can choose among different room types according to your needs: double, single or triple rooms.
Every morning you can have a rich continental buffet breakfast in a beautiful room in red marble, with white stucco decorations, columns and Murano glass lamps.
A free wi-fi connection and a 24-hour reception service are available for your convenience as well as a luggage deposit where you can drop off your suitcases before the check-in time or after the check-out.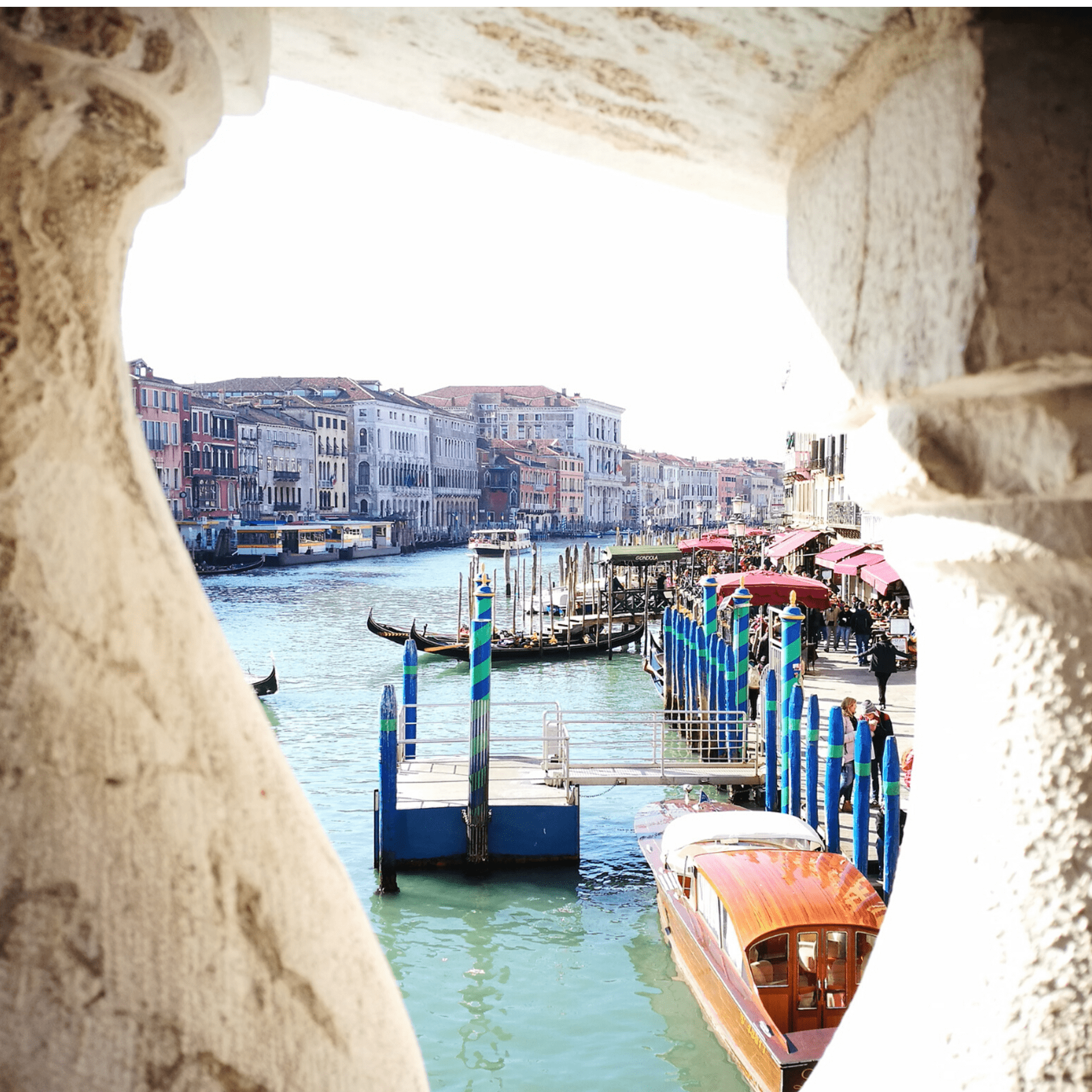 Discovering Venice and its Beauties
Take a walk through the alleyways or a boat tour through the canals, cross the bridges and enjoy the magic atmosphere of the city while lights reflect in the water and light up the lagoon.
LEARN MORE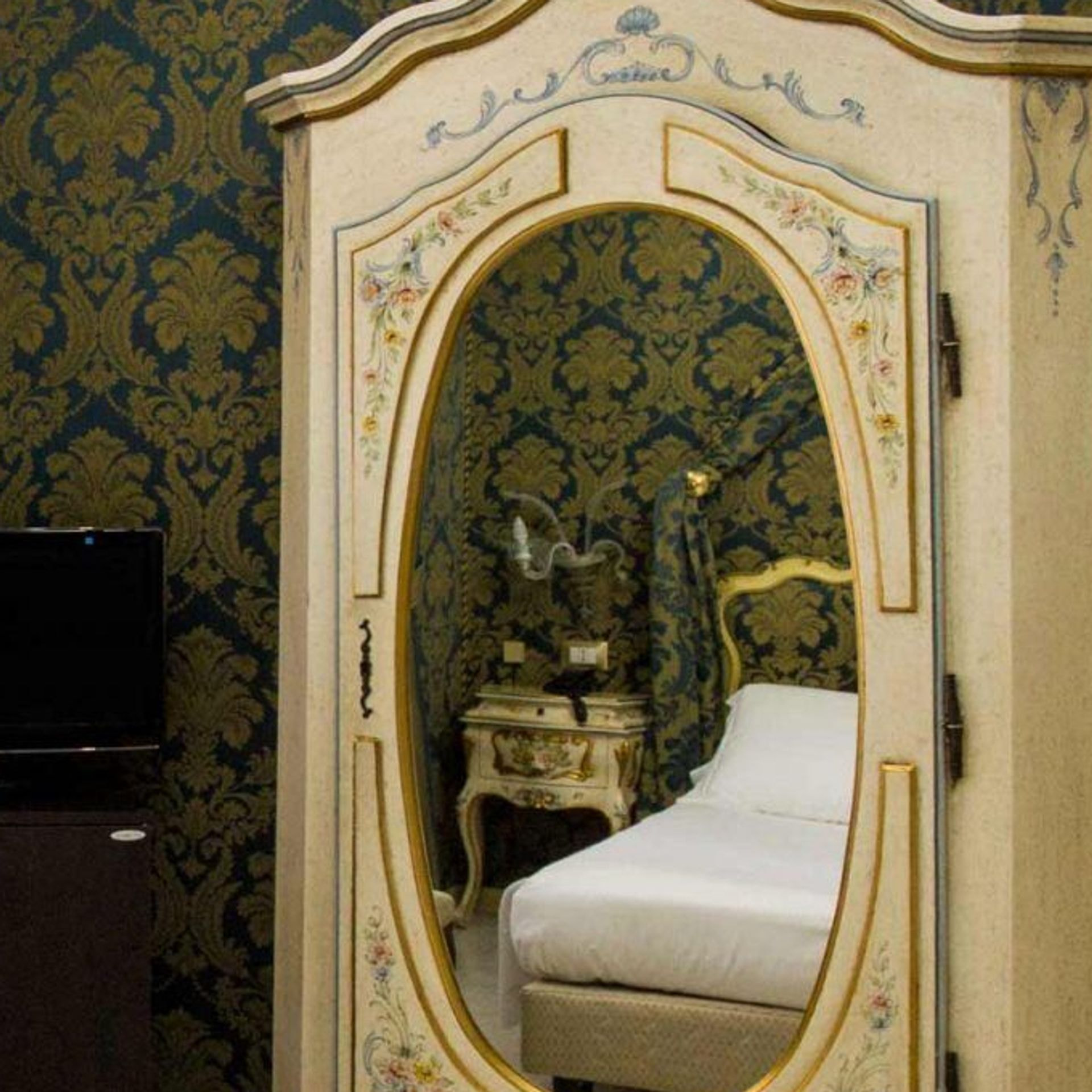 Our Services
In the heart of Venice, a comfortable hotel where you can stay with your pets. It has nice rooms in Venetian style and offers a rich buffet breakfast.
LEARN MORE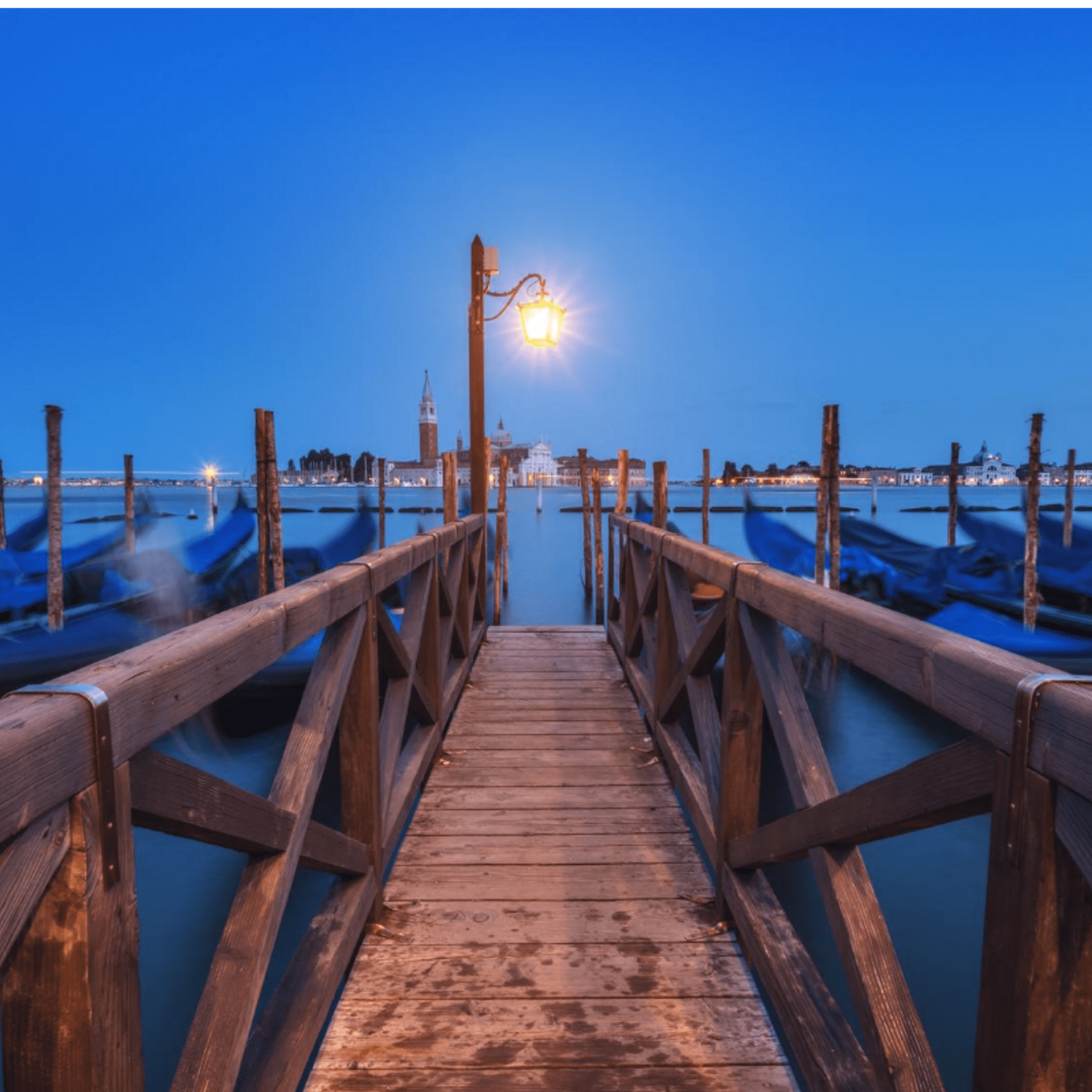 Offers and Exclusive Packages
It is always the right time to enjoy an exclusive holiday in a centrally located hotel in Venice. Find out what we can offer you.
LEARN MORE
"Venice! Is there a city that is more admired, more celebrated, more sung by poets, more desired by lovers, more visited and more illustrious?
Venice! Is there a name in human languages that has made people dream more than this?"
(Guy de Maupassant)